This blog post is written by guest blogger and 8th grader Alyssa W:
Space bag is a company. They sell bags that are very unique. They are meant for clothing, blankets, pillows and more. All you do is put your contents In the bag and suck out the air. By doing so it makes more space in your closet!that is why it is called a space bag. They were so kind to help us out with our experiment by donating 5 large bags and 5 med. and 2 small Bags.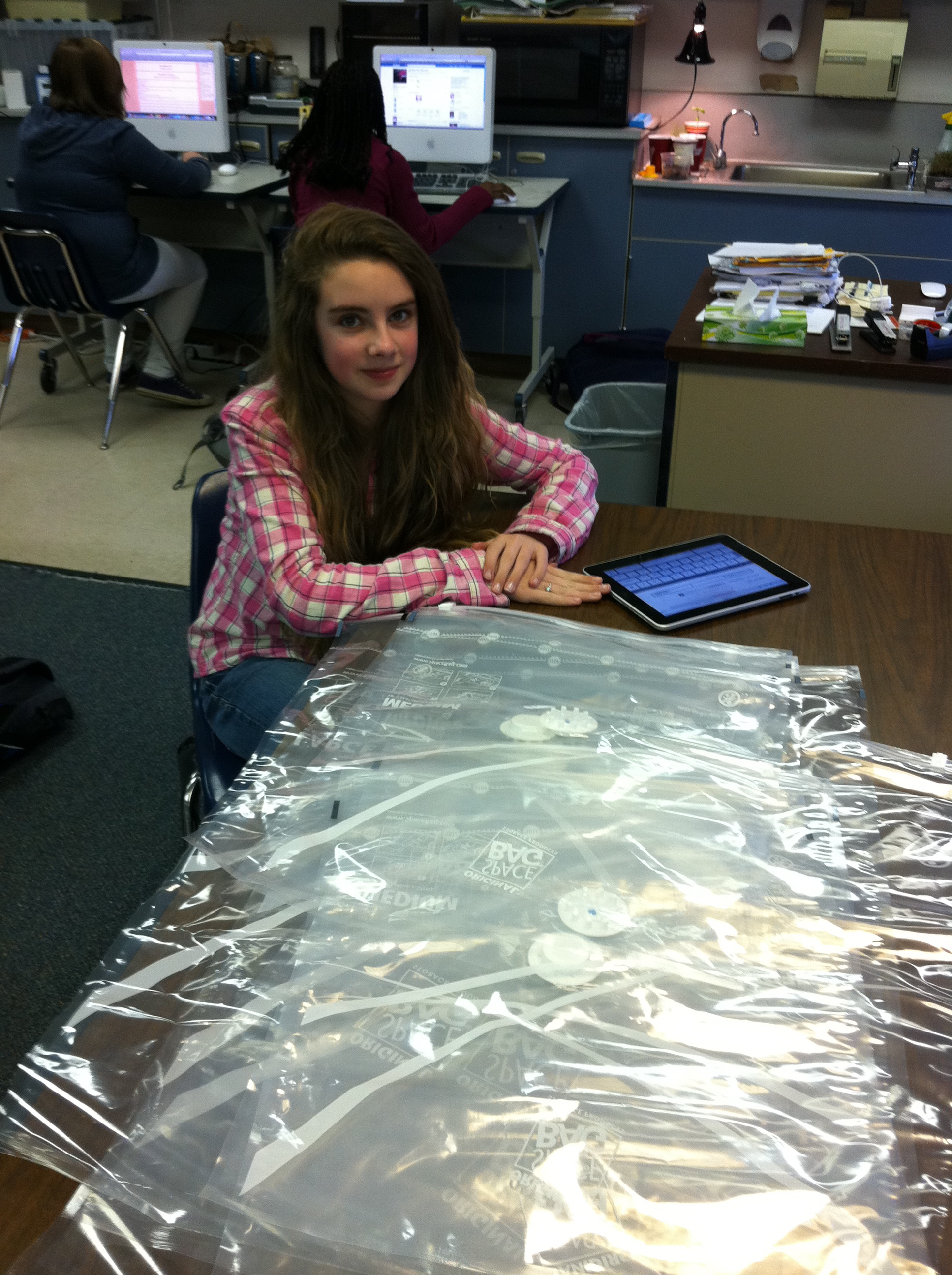 Here is a copy of the email I sent to Space Bags :
Hi my name is Alyssa W,
You might remember me, I was the person that called and asked for a donation of a space bag. we are really grateful of your donation and thank you for that! we promised to write about how great the space bag is on our class blog and today i am doing that!! i would like to tell you how our experiment went. For our project we researched photosynthesis. we wanted to see how long an already grown plant (zinnia, it is a flower) would grow with no oxygen or carbon dioxide!! we thought that your product (space bag) would be the perfect thing to do our experiment in. we grew 6 zinnias by the window in our classroom (they did not get to much sun sense we live in Washington).
after about 2 weeks we put 3 plants in the space bag and kept 3 inside the cups. when we put the plants in the bag, they measured at 7cm, another 7.5, and the last one 8cm. After that i stayed in after school and went with my science teacher to another science teacher in the high school, he said that he had a vacuum cleaner and he would let us suck the air out of the bag, also he had some gas called Argon. Argon is suppose to eliminate oxygen and carbon dioxide left in the bag. we then pumped Argon in the bag until the bag was puffy. we did that and our results were fascinating. we thought that the plants would only last one week. but they actually lasted 2 weeks!!! they survived march 28th- April 8th.
And that is when things started to get weird. When we first placed the flowers in the space bag the flowers were falling down but were not dead. after a little while the plats went flat, then they started to disappear. when i opened the bag on Monday April 11th to see if they grew or not, i was dumbfounded, the plants had seemed to disappear! My teacher and i went through the bag carefully and nothing, we just came to conclusion that the plants had disintegrated into the soil. but as we were about to stop looking, we found a little shard of the plant. it was only 4cm though and we were amazed.
thank you so much for donation and your generosity. we thank you very much!!!
Thanks again Alyssa W