Blog Entries
I wrote.
Three and a half.
Pages.
Of Simple Machine notes.
And a page.
Of my summarazation.
Of Newtons Three Laws.
I dont wanna write anymore=http://
-___________-
I'm going to end up doing all the work on our Google Presentation, Mr.G.
ALL THE WORK.
I think.
My whole table worships me as Queen Smart Lady AKA The Table Nerd. -____________- They copy my work.
THIS IS AN ISSUE I DON'T WISH TO STAND FOR=http://
Toaster
PS Did I say I might end up doing ALL THE WORK?
About the Blogger
( = ヮ = )৩ Pastaaaaaaaaaa~ (-Italy) Hey Chickens! So I'm Jaimie. I love Anime. My faves right now are Gosick and Hetalia.... Russia and Japan fangirl! XD Music is my passion! The bands I listen to are Black Veil Brides, Vampires Everywhere!, Blood On the dance Floor, Maroon 5......Ehh I can't remember all of them....^.^" I find it really funny when people in anime go,"I just learned some japanese!", and I'm just sitting there like, "You've been speaking it the whole episode....SERIOUSLY!?" Mehh.....I have issues. XD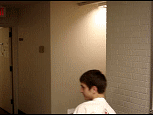 glitter-graphics.com

www.youtube.com/watch?v=hUUZbgOPFLY