Blog Entries

activity 3 week 8.
first of all, i think its REALLY annoying how NOBODY outside of chimacum blogs about stuff that is not required. and they ALL say the same thing, like they just copied it off the board.(which they may have..) and sooooo.... yeah thats it.

AAnyway, on to activity 3!
well i watched the digital dossier video thing. actually it was kinda creepy how ALL YOUR LIFE can be found on the internet. but i figured ou that i have like, NO digital footprint, because first of all, i have no facebook or anything, second, i have like ZERO internet access away from 1st period science and the library, and third, i googled my name and came up with a singer. so i am leaving like, NO footprints WHATSOEVER. but thats kinda good. yep.
Article posted May 8, 2012 at 09:15 AM • comment • Reads 973 • see all articles

About the Blogger
listen to this!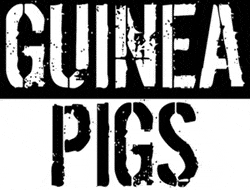 thanx to toast_rox_96 on photobucket.com fr that thingy!
you little slithery fellow! i actually have a ginny pig at home that looks exactly like this named flower! and this is my hamster named killer! its so cute!! and i has another ginny pig at home that is chocolate the mommy and flower (above) is her baby!! and this one is an actual real one too!! we callher lots of names. nutmeg is her real name but duster is my favorite!! and this is my kitty who dieded. waaaaaaaaahh!! and this is rar!! YAY FOR...