Blog Entries

week 8 blogging challenge
this is persuasive writing. students should have a personal blog from 6th grade onward. this is because it helps them communicate with the outside world. in all classes (except for maybe history or something...)it would help other people that read our blogs to learn if we made a post every period or something along the lines of that.also, blogging is fun. its definitely better than just writing on paper and pinning it up on a wall somewhere.




but blogging also has its bad spots. like hackers, cyberbullies, and what happened to one of my friends. internet immersion. thats whan your your life starts revolving around youtube, anime game sites, quizazz, and when your next computer time is. this was especially hard for me and one of my other friends, because we both have no internet at home whatsoever. i think shes still at it . 




well that is the persuasivest blog i have ever wrote. and that is why students should have a blog starting in 6th grade. yep!  thats it!
Article posted May 4, 2012 at 09:05 AM • comment • Reads 1034 • see all articles

About the Blogger
listen to this!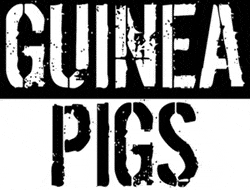 thanx to toast_rox_96 on photobucket.com fr that thingy!
you little slithery fellow! i actually have a ginny pig at home that looks exactly like this named flower! and this is my hamster named killer! its so cute!! and i has another ginny pig at home that is chocolate the mommy and flower (above) is her baby!! and this one is an actual real one too!! we callher lots of names. nutmeg is her real name but duster is my favorite!! and this is my kitty who dieded. waaaaaaaaahh!! and this is rar!! YAY FOR...