Blog Entries

what i learned
we went to this wierd website where it said stuff about "the atoms family" or whatever. heres the link, just in case you want to LEARN something.
http://www.miamisci.org/af/sln/
yep. its kinda interesting. well anyway i have to say what i learned. so yeah. anyway, the first thing that i learned was
that in 2010 we used 164 pounds of carbon dioxide emmisions, versus 1930, when people used only 153pounds. big difference!
the second thing i learned is
that more insulation helps you be more conservative with energy, because you dont have to use the heater/air conditioner that much.
NEXT IS ELECTRICAL SAFETY! i learned that sticking a fork in the toaster is not really a very good idea and that bare wires can start fires. (hey that rhymes!) and lots of other HEALTHY tips like that!!
aaaaand thats about it!!
byyyeeee!!
Article posted April 12, 2012 at 09:33 AM • comment • Reads 1021 • see all articles

About the Blogger
listen to this!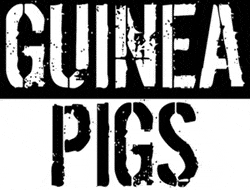 thanx to toast_rox_96 on photobucket.com fr that thingy!
you little slithery fellow! i actually have a ginny pig at home that looks exactly like this named flower! and this is my hamster named killer! its so cute!! and i has another ginny pig at home that is chocolate the mommy and flower (above) is her baby!! and this one is an actual real one too!! we callher lots of names. nutmeg is her real name but duster is my favorite!! and this is my kitty who dieded. waaaaaaaaahh!! and this is rar!! YAY FOR...