Blog Entries

how batteries......what is a battery?........noooo.......how to charge a battery!
how to charge a battery. this is an interesting question.... hmmm. well mr. g explained this, and it is long and complicated. so we better start soon!
a battery is a thing that STORES energy. the energy is called
STORED CHEMICAL ENERGY. this is an important phrase. i actually have no idea why, but mr. g said it was, so..... yeah.
so the stuff is inside the battery can convert to electric energy, and eventually to heat and light energy(which is what a lightbulb gives out.) so what do you do when the battery runs out of energy? HAHAHA! i know and YOU dont! but i will TELL you because mr. g said i had to. blah. well the charger goes ZZZWWWOOOOOOOOOOOOOOOOOOP!! and it does stuff thet makes me feel scienc-y. like charging positive electrolyte. and other technical stuff. well pretty mach it just charges that electrolyte solution so it has more power in it. and thats about it. the end!
Article posted March 23, 2012 at 09:15 AM • comment (2) • Reads 1218 • see all articles

About the Blogger
listen to this!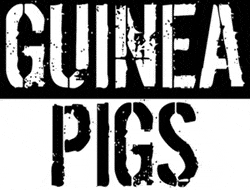 thanx to toast_rox_96 on photobucket.com fr that thingy!
you little slithery fellow! i actually have a ginny pig at home that looks exactly like this named flower! and this is my hamster named killer! its so cute!! and i has another ginny pig at home that is chocolate the mommy and flower (above) is her baby!! and this one is an actual real one too!! we callher lots of names. nutmeg is her real name but duster is my favorite!! and this is my kitty who dieded. waaaaaaaaahh!! and this is rar!! YAY FOR...