Blog Entries

Hahaha...
Geuss what people! My real name is princess olah von perkinina la chicken pot pie, the chikkitinator of querb. I have hidden my TRUE identity for so long, and mow its time to let it shine!!! Well, this is wierd......but i think THE CATFOOD is better. Yeah. Really wierd. Well, maybe its because im used to it. Ok, well now that you know my true identity, you can call me catfood
Article posted December 14, 2011 at 10:35 AM • comment • Reads 111 • see all articles

About the Blogger
listen to this!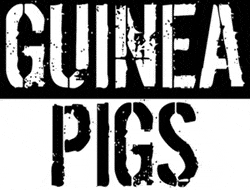 thanx to toast_rox_96 on photobucket.com fr that thingy!
you little slithery fellow! i actually have a ginny pig at home that looks exactly like this named flower! and this is my hamster named killer! its so cute!! and i has another ginny pig at home that is chocolate the mommy and flower (above) is her baby!! and this one is an actual real one too!! we callher lots of names. nutmeg is her real name but duster is my favorite!! and this is my kitty who dieded. waaaaaaaaahh!! and this is rar!! YAY FOR...