Blog Entries

Macros AKA bugs

This is a stonefly larva. It was dead, so it was easy to take a picture of. You can tell its a stonefly because it has 2 tails.(well im not super sure but mr. Teacher guy says, so ok!)It scored pretty high(very intolerant or sensitive to pollution) so we got plus 4points!

This, apparently, is another stonefly....

Ok, its not my fault that all my partners took pictures of were stoneflies=http://.......

Breakthrough! This may be a damselfly larva!............or a........
.........stonefly........NOOOOOOOO!!!!


Well, if you dont want to look at just STONEFLIES, look at someone elses blog!
Article posted November 3, 2011 at 10:34 AM • comment (1) • Reads 1756 • see all articles

About the Blogger
listen to this!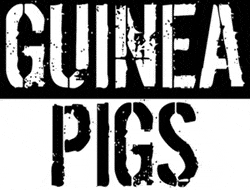 thanx to toast_rox_96 on photobucket.com fr that thingy!
you little slithery fellow! i actually have a ginny pig at home that looks exactly like this named flower! and this is my hamster named killer! its so cute!! and i has another ginny pig at home that is chocolate the mommy and flower (above) is her baby!! and this one is an actual real one too!! we callher lots of names. nutmeg is her real name but duster is my favorite!! and this is my kitty who dieded. waaaaaaaaahh!! and this is rar!! YAY FOR...