On Friday there was a big assembly called the Edu dance and awards assembly. Every class does a dance that they have been taught by the Edu Dance teachers. The songs people danced to this year are Jai Ho, Wouldn't it be nice in Hawaii, Underneath the Radar, Hey now your a Rock Star, Stayin' Alive, It's Hip to be Square and some more.
My class did It's hip to be Square with area 6 and we had to dress like geeks. I wore geeky glasses, braces (not the ones on your teeth), long footy socks and had my hair parted down the middle.
There where lots of moves in it but my favourite was when we huddled into a group and pulled our pants up. I missed the last practice so Jack had to tell me what moves to do to get on and off stage.
After the dances where over the awards where handed out. From our class Qian got the hand of friendship and Jemma got the lamp of knowledge.
After the assembly I took my costume off and washed my hair ten times to get the gel out of it I gave everything to mum and went into class.
Pre-Primary and Area 2 Dance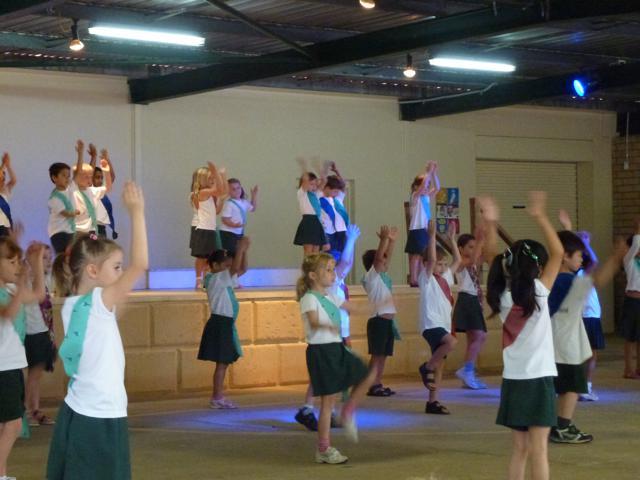 Area 3 and Area 4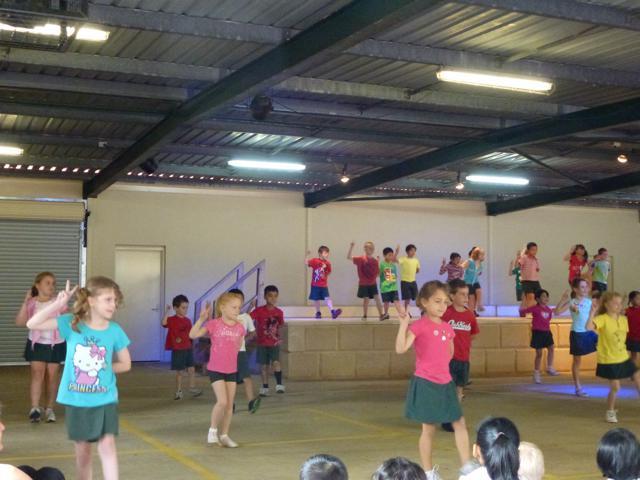 Area 5 Dance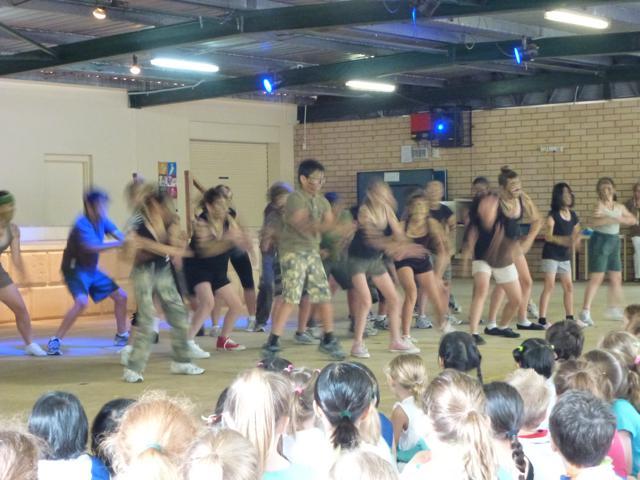 Area 6 and Area 11 Dance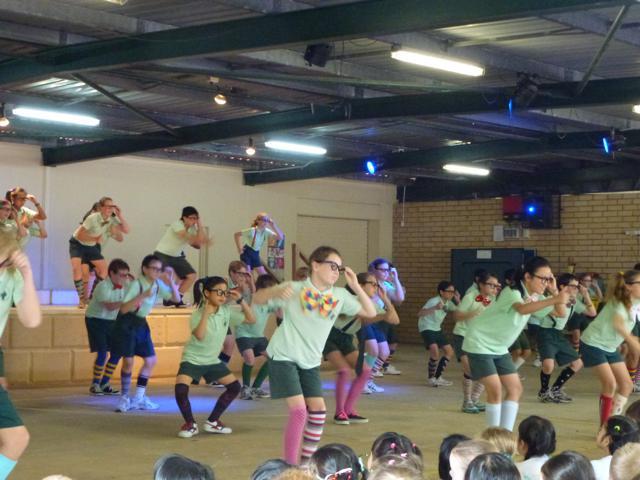 Area 7 And Area 8 Dance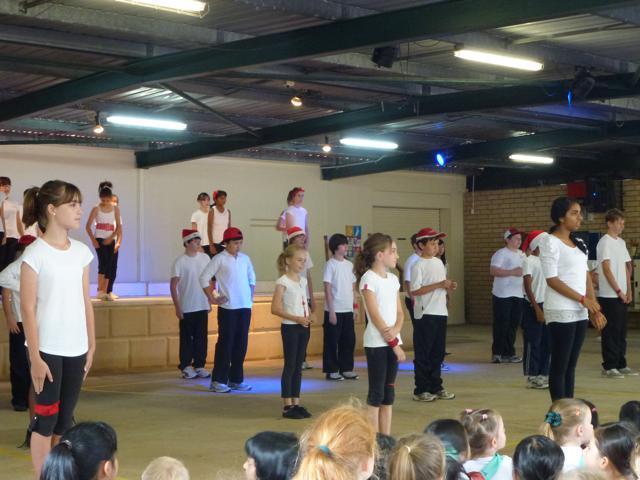 Area 9 Dance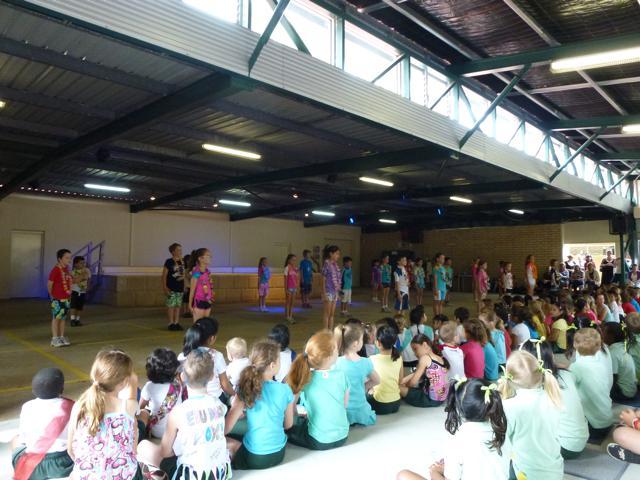 Area 10 Dance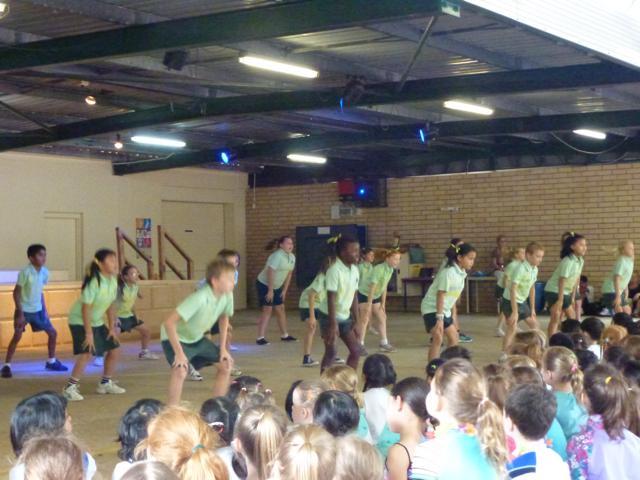 Area 12 Dance