The Idea Hub
This is a place for students from grades 4 - 7 to write about their research projects, book club book reviews and to learn to use 21st Century technology skills. It is an invitation to see what students in my library research classes are researching, learning and sharing. We learn from positive, constructive feedback not negative criticism. Please notice our successes, not our mistakes.
Related Links

Teacher Assignments
Teacher Entries

2010-2011 Red Cedar Winner for Fiction
The winner of the Red Cedar Award for fiction this year was Alma Fullerton for Libertad. Ms. Fullerton has also won the 2009 Golden Oak Award; 2009 TD Canadian Children's Literature Award; 2009 Once Upon a World Children's Book; and was the 2009 CLA (Canadian Library Association) Book of the Year Honour Book.




This is the story of two boys, Libertad and his little brother Julio, whose mother dies and they are left alone living near the Guatemala City Dump. They are no longer safe living there and Libertad realizes that he must find a way to survive so they set out for the Rio Grand River, earning their way as street musicians. Once reaching the Rio Grand River they must find a way to cross it and into the US to find their father.






Too Far
I put Julio down and collapse against a building.
Panting, Guerrero scampers up beside us
and lays his head on my lap.

I beg a man passing
for some food,
but he does not see us.
él no nos ve

He doesn't want
to see us.

He has his own family to feed.
There is nothing left
for us.

Finally someone does see us
and spits on us.
"Go home," he says.

Except we have only a memory
of a home.
And mi papi
too far away.
We can't get to him.
We can't do it
Alone.

It's too far.


Está tan lejos




What makes this book an interesting read is that it is in prose. A great book about freedom and social justice.



Article posted May 16, 2011 at 01:19 PM • comment • Reads 2090 • see all articles


My Classes & Students

About the Blogger
My name is Mrs. Martin and I am a Teacher-Librarian. I work with teachers and students in a dual-track English/French Immersion school. I teach research skills, including Information Literacy.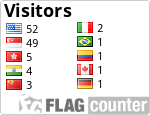 Latest 10 Comments: