Blog Entries

Meow.
The emotes I made! :D
<(-.->)S
<(._.>)~
o.-.o
>(o3o)<
| l | l |
And that's it I think.
Toaster
(PS Only a few more days of school! Comment as much as you can before I disapear untill 2013-14!)
Article posted May 27, 2012 at 04:52 PM • comment (5) • Reads 443 • Return to Blog List
The computer you are commenting from has an id number. It is 54.224.79.93!

Posted Comments

haha. weird, which friend? TT_TTi think i lost a friend. because i guess im a brat. sue me. =_=
Comment Posted on June 8, 2012 at 09:38 PM by kacie




Hai dar.....meh. nothing much. I think my freind got a tattoo. O.O***
Comment Posted on June 7, 2012 at 08:44 AM by me




Hey Jaimie!!!!! XD ugh, so tired. whats up? ^o^*Yawn* yep, summer does that to you. expesially when you dont take your vitamins in months. ^.^''
Comment Posted on June 6, 2012 at 04:08 PM by kacie




14 more days of school!!! yay!!!!
Comment Posted on May 31, 2012 at 10:31 PM by ~Ally




not a couple days.about 3 weeks....lol
Comment Posted on May 29, 2012 at 02:12 PM by ~Ally



About the Blogger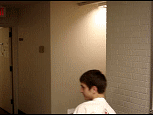 glitter-graphics.com

www.youtube.com/watch?v=hUUZbgOPFLY ( = ヮ = )৩ Pastaaaaaaaaaa~ (-Italy) Hey Chickens! So I'm Jaimie. I love Anime. My faves right now are Gosick and Hetalia.... Russia and Japan fangirl! XD Music is my passion! The bands I listen to are Black Veil Brides, Vampires Everywhere!, Blood On the dance Floor, Maroon 5......Ehh I can't remember all of them....^.^" I find it really funny when people in anime go,"I just learned some japanese!", and I'm just sitting there like, "You've been speaking it the whole episode....SERIOUSLY!?" Mehh.....I have issues. XD