Blog Entries

The Force of Friction
In inquiry 6.1 I learned that different surface types require different forces of friction. For example it takes less friction force to pull a block on waxpaper than on sandpaper.
In inquiry 6.2 I learned that the more weight an object has the more friction force it takes to pull it. For example 1 block of wood will be easier to pull than 2 blocks of wood,
In inquiry 6.3 I learned that different surface areas will take different force of friction. For example a short narrow side is harder to pull than a wide long side.
We measured sliding friction by pulling a block with a spring scale. We used the spring scale to calculate how much friction force it took.
I learned that when constructing an experiment you must only have one manipulated variable and one measured variable. All the other variables are controlled. Otherwise the results of your experiment may vary. For example in our experiment of different surface areas the conrolled variables were the pull distance, the speed, slope, and suface type.
Article posted May 15, 2012 at 09:34 AM • comment • Reads 735 • Return to Blog List
Add a Comment
Posted Comments

About the Blogger
listen to this!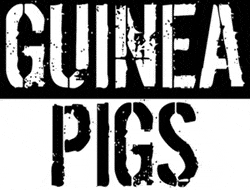 thanx to toast_rox_96 on photobucket.com fr that thingy!
you little slithery fellow! i actually have a ginny pig at home that looks exactly like this named flower! and this is my hamster named killer! its so cute!! and i has another ginny pig at home that is chocolate the mommy and flower (above) is her baby!! and this one is an actual real one too!! we callher lots of names. nutmeg is her real name but duster is my favorite!! and this is my kitty who dieded. waaaaaaaaahh!! and this is rar!! YAY FOR...