Blog Entries

My life lessons..
My mom taught me an important life lesson... "Walk a mile in their shoes before you judge them." This is important to me because everyone judged me before they even know me. *sigh* This should be showed everywhere. Ever since my first day at Chimacum I've been picked on and barely anyone has come to my help. I felt alone and neglected by my friends... but now that I've matured... This lesson helps me through the days I'm usually picked on. Thanks guys for helping me through my hard life. :'D

Article posted May 4, 2012 at 03:16 PM • comment • Reads 989 • Return to Blog List
Add a Comment
Posted Comments

About the Blogger
listen to this!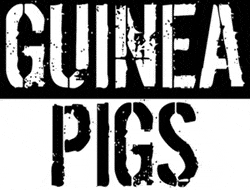 thanx to toast_rox_96 on photobucket.com fr that thingy!
you little slithery fellow! i actually have a ginny pig at home that looks exactly like this named flower! and this is my hamster named killer! its so cute!! and i has another ginny pig at home that is chocolate the mommy and flower (above) is her baby!! and this one is an actual real one too!! we callher lots of names. nutmeg is her real name but duster is my favorite!! and this is my kitty who dieded. waaaaaaaaahh!! and this is rar!! YAY FOR...