Blog Entries
ENERGY!!!!!!!!!!!!!!!!!!!!!
WOW we use a lot of energy these days back then we only used 154 and in 2010 we use 964.
So maybe next time you turn on a light think about how much energy your using. To plug in a light or a lamp it takes up energy and we keep those on all day thats already a lot of energy and thats only one of the things we turn on in one day.
About the Blogger
( = ヮ = )৩ Pastaaaaaaaaaa~ (-Italy) Hey Chickens! So I'm Jaimie. I love Anime. My faves right now are Gosick and Hetalia.... Russia and Japan fangirl! XD Music is my passion! The bands I listen to are Black Veil Brides, Vampires Everywhere!, Blood On the dance Floor, Maroon 5......Ehh I can't remember all of them....^.^" I find it really funny when people in anime go,"I just learned some japanese!", and I'm just sitting there like, "You've been speaking it the whole episode....SERIOUSLY!?" Mehh.....I have issues. XD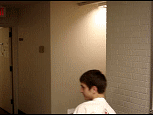 glitter-graphics.com

www.youtube.com/watch?v=hUUZbgOPFLY