instulation help keep warmth or coldness in and heat or freeze out.
i learded to not put a fork in a toaster and to not pull toys by there power cord (uh o).
ummmmmmm eletricity natural fuels buts the least amount of carbon in the air.....yay!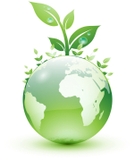 glitter-graphics.com

i also learned that we produced over 950 lbs CO2 in 2010
while just over 150 in the 1930's
i know scary right!!!!! that is a lot of bad stuff in our air!!!