Blog Entries

OMG ITS HAPPENING TODAY!!!!!!
ITS HAPPENING=http://*O*
THE PLAY THING=http://! THAT I SING 2 SOLOS IN!!!!
AND IM ALSO A BOY!!!! WHOS NAME IS REMUS!!!! AND I GET KILLED!!!! if I die, therefor i MUST be important!
A ND CATFOOD GETS TO BE A PERSON IN A ROBE!!!! WHOS NAME IS KHNUM!!! that's K-H-N-U-M. The H is silent.
Toaster
Article posted March 23, 2012 at 09:00 AM • comment (2) • Reads 1150 • Return to Blog List
The computer you are commenting from has an id number. It is 23.21.24.193!

Posted Comments

Wow, don't die.
Comment Posted on March 27, 2012 at 01:14 PM by un lun dun




lol you gave it all away......
Comment Posted on March 26, 2012 at 12:30 AM by Ally



About the Blogger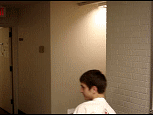 glitter-graphics.com

www.youtube.com/watch?v=hUUZbgOPFLY ( = ヮ = )৩ Pastaaaaaaaaaa~ (-Italy) Hey Chickens! So I'm Jaimie. I love Anime. My faves right now are Gosick and Hetalia.... Russia and Japan fangirl! XD Music is my passion! The bands I listen to are Black Veil Brides, Vampires Everywhere!, Blood On the dance Floor, Maroon 5......Ehh I can't remember all of them....^.^" I find it really funny when people in anime go,"I just learned some japanese!", and I'm just sitting there like, "You've been speaking it the whole episode....SERIOUSLY!?" Mehh.....I have issues. XD