Blog Entries

Batteries
A battery is something that powers other objects with the use of electrodes,electroyles, and electrons. It can also be charged, and they usually require an acidic based chemical in them.

Article posted March 22, 2012 at 02:06 PM • comment (1) • Reads 1102 • Return to Blog List
Add a Comment
Posted Comments

Great job explaining the battery. I loved how you explained more than just the basicaltality of the battery u also explained the chemicals. Great job keep it up.
Comment Posted on April 10, 2012 at 09:33 AM by Katherinen



About the Blogger
listen to this!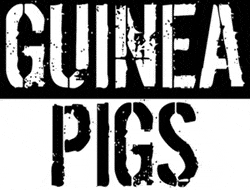 thanx to toast_rox_96 on photobucket.com fr that thingy!
you little slithery fellow! i actually have a ginny pig at home that looks exactly like this named flower! and this is my hamster named killer! its so cute!! and i has another ginny pig at home that is chocolate the mommy and flower (above) is her baby!! and this one is an actual real one too!! we callher lots of names. nutmeg is her real name but duster is my favorite!! and this is my kitty who dieded. waaaaaaaaahh!! and this is rar!! YAY FOR...