Blog Entries

This is what I am from
hi my name is ccatfood and i live in a small town in washington that is the smallest town that you would ever see in your life. actually, i live in a small community NEAR chimacum (thats the town)i live about 15/20 mins away, but with my bus route it takes about.........ehhh....an hour or so. yeah. i know. its really annoying. i go to chimacum middle school and there are about 200 students in the whole middle school. we live about 2 or 3 mins away from the hood canal bridge which has a WONDERFUL beach right by it.
Article posted March 13, 2012 at 09:48 AM • comment (2) • Reads 1690 • Return to Blog List
Add a Comment
Posted Comments

whatever.
Comment Posted on March 14, 2012 at 09:07 AM by catfood




No. Chimacum isn't the smallest town you could ever see - or Pt L. It may be smallish, but it's not as tiny as some other towns around us...
Comment Posted on March 13, 2012 at 11:33 AM by un lun dun



About the Blogger
listen to this!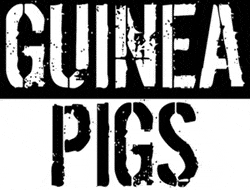 thanx to toast_rox_96 on photobucket.com fr that thingy!
you little slithery fellow! i actually have a ginny pig at home that looks exactly like this named flower! and this is my hamster named killer! its so cute!! and i has another ginny pig at home that is chocolate the mommy and flower (above) is her baby!! and this one is an actual real one too!! we callher lots of names. nutmeg is her real name but duster is my favorite!! and this is my kitty who dieded. waaaaaaaaahh!! and this is rar!! YAY FOR...