The Idea Hub
This is a place for students from grades 4 - 7 to write about their research projects, book club book reviews and to learn to use 21st Century technology skills. It is an invitation to see what students in my library research classes are researching, learning and sharing. We learn from positive, constructive feedback not negative criticism. Please notice our successes, not our mistakes.
Related Links

Teacher Assignments
Teacher Entries

Welcome Division 25!
Division 25 are our grade 3/4 French Immersion students who have been working on a mini-research project on dragons. They had to look up 'dragon' in our OPAC (Online Public Access Catelogue) and see what dragon books we had in our school library. Then they had to choose one book that was either, non-fiction, fairytale or easy. Then they had to find the book and describe the dragon in the book. They wrote their descriptive paragraphs on paper and today they ventured out into cyberspace to post their paragraphs on their very own blog! They did an amazing job!




Some of their dragons were from fairytales or cultural, some were real and some were from picture books.




Next week we will add an image into their dragon blog posts!




Chinese Dragon Google images for reuse: http://www.seemsartless.com/photos/full/lantern-dragon-lair2.jpg




Bearded Dragon Image Google images for reuse: http://www.jeremiahblatz.com/personal/pics/Hawaii_Oahu_Big_Island_Pictures_June_2009/day5/43_Bearded_Dragon_Honolulu_Zoo_Oahu_reg.jpg
Article posted February 21, 2012 at 03:56 PM • comment (1) • Reads 1839 • Return to Blog List
Add a Comment
Posted Comments

G'day Mrs Martin and students,
Thanks for registering for the March 2012 student blogging challenge. Make sure you visit the blog every week beginning early March, when the first challenge will be published. If you want a reminder sent to your email each week, use the "Subscribe by email" on the right sidebar of the blog. Also make sure you visit blogs from other classes around the world with similar ages.

Miss W or tasteach - challenge organizer
Comment Posted on March 1, 2012 at 07:03 PM by Miss W




My Classes & Students

About the Blogger
My name is Mrs. Martin and I am a Teacher-Librarian. I work with teachers and students in a dual-track English/French Immersion school. I teach research skills, including Information Literacy.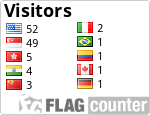 Latest 10 Comments: