Blog Entries

WEIRD DREAM!!!!!
I had a weird dream!!!!




So mai freind is moving and I am sad at that. BUT...........We are currently in winter break mode and This is mai dream:




Once upon a time there was a new boy in class. His name was André José Nayaelle. («O.O»)




He looked exactly how my imagenary Boyfreind looked like. EXACTLY=http://




He sat at my freinds old desk. He said Hi to me and I looked at him like -O.O-.




Andre:Hi




Me:H-hi. O.O




Andre:Whats your name?




Me: Jaimie. Yours?




Andre:Andre.




Me:You seem familair. Have we met?




Andre:I don't recall.




Me:LET ME SEE YOUR SCHEDUAL!!!!.........You have all my classes. Even my Eagle Time.




And then We were freinds and he lived on my street.




5 years later~




We were in the hallway at the end of school day and he hugged me suddenly.




Me:Andre-




Then he kissed me. and I kissed back. (Ahahahahaaaaaaaaaa!!!!)




And then I couldn't remember the rest.




End of dream~




What does it mean!!!!???




I have had that dream ONCE and it was REALLY realistic.




LADIES=http://! (sry boys but I need a girls help with this you can help if you want!!! ;P)




What does this dream mean?!?!?!? Could it mean I actually will stop dating a guy that exists in mai head shed???




Fruitcake-san
Article posted December 16, 2011 at 05:23 PM • comment (13) • Reads 152 • Return to Blog List
The computer you are commenting from has an id number. It is 204.236.220.20!

Posted Comments

i went on his blog. why?
Comment Posted on December 28, 2011 at 10:24 AM by firecracker




Uhm.....I how do you know he is Asian? O/////O
Comment Posted on December 27, 2011 at 05:07 PM by Me




あなたの片思いはアジアです!どのような起源?日本語、中国語、韓国語、インド、その他?あなたが彼に尋ねたがありますか?ない場合は、実行してください!
pronunctiation
No kataomoi wa Ajiadesu! Dono yōna kigen? Nihongo, chūgokugo, Kankoku-go, Indo, sonota? Anata ga kare ni tazunetaga arimasu ka? Nai baai wa, jikkō shite kudasai!
Comment Posted on December 22, 2011 at 09:09 AM by firecracker




ok, here how i got my guy. so, i had invited him to the school dance because i was being, you know, nice and we were friends. i helped pay to get him in too. i was just hanging out because the dance was just a bunch of sixth graders ( we were in sixth grade then) jumping up and down throwing their fist in the air. it was soooo quacking boring BTW. anyway, i was watching him from afar and my friends told me i should ask him out. now, me being the shy chicken that i am, i said no. i begged and pleaded with them not to do it for me, but they did it anyway. so, we go over to him, i'm huddled on the floor and my friend is asking him out for me. she said in a such a way that he didn';t understand what she meant, so she had to clarify. one i heard the words 'go out with' i took off to the other side of the cafateria where the dance was being held, sat down on the floor for the minimum of one second, got back up and made my way over there to hear him say ' let me think about that for a second' his face was, like, pure embarrasment. anyway, we sat on the floor near a door while he went to talk it over with his friends. i was completley freaking out. it was HIS FRIENDS he was asking how to respond. who wouldn't freak out? anyway, later on he called my over and told me his answer was yes, but not to let my friends know. my best friend saw right through me, but whatever. anyway, that's how i got him. then he broke up with me at around the beggining of seventh grade, then asked me back out at a halloween party. yup, lifes an extreme bundle of fun.
Comment Posted on December 22, 2011 at 09:03 AM by kacie




おかげで、あまりにもあなたの良い友人。あまりにもこの夢を気にしないでください。それは熟考するために楽しいものですが、そうすると、先に自分の得、それが何あなたの思考として正しい方向に向かっていないことを認識し始めます。

pronunctiation
Okage de, amarini mo no yoi yūjin. Amarini mo kono yume o kinishinaide kudasai. Sore wa jukukō suru tame ni tanoshī monodesuga, sōsuruto,-saki ni jibun no e, sore ga nan no shikō to shite tadashī hōkō ni mukatte inai koto o ninshiki shi hajimemasu.
Comment Posted on December 22, 2011 at 08:55 AM by firecracker




爆竹ありがとうございます。はい、私は大丈夫です。私は一度だけその夢を見た。
How to pronounce:
Bakuchikuarigatōgozaimasu. Hai, watashi wa daijōbudesu. Watashi wa ichidodake sono yumewomita.
あなたは偉大な友人です。
Anata wa idaina yūjindesu.
Comment Posted on December 21, 2011 at 12:33 PM by Me




I wish I were as brave as you kacie-sama. *sigh* I will tell yousome information about my crush......His name starts with N it ends with two Ss ad he is found under period 1.....I can't say his name becuase I don't know if he or his freinds go on my blog O////O.......anyway......I guess I SHOULD ask him out before he starts liking my worst enimy or something.......*sigh* But a word of advice to ANYONE wanting to ask out your crush.....DON'T LET ONE OF YOUR GRLFREINDS ASK HIM OUT FOR YOU!!!!!! He might reject you. That happened to me last year and I am freinds with my ex-crush.
Comment Posted on December 21, 2011 at 11:28 AM by Me




I wish I were as brave as you kacie-sama. *sigh* I will tell yousome information about my crush......His name starts with N it ends with two Ss ad he is found under period 1.....I can't say his name becuase I don't know if he or his freinds go on my blog O////O.......anyway......I guess I SHOULD ask him out before he starts liking my worst enimy or something.......*sigh* But a word of advice to ANYONE wanting to ask out your crush.....DON'T LET ONE OF YOUR GRLFREINDS ASK HIM OUT FOR YOU!!!!!! He might reject you. That happened to me last year and I am freinds with my ex-crush.
Comment Posted on December 21, 2011 at 11:27 AM by Me




おはよう、夜または何時間それはあそこです!適任者を見つけることが課題となるが、大丈夫です!このような夢が現実のようであると彼らが叶う場合でも、彼らはあなたが眠ってしまった時に持っていた夢の形で起こるものではない。私の妹は、前にこのような夢を持っています。あなたは大丈夫です!

and pronunctiation
Ohayō, yoru matawa nan-jikan sore wa asokodesu! Tekinin-sha o mitsukeru koto ga kadai to naruga, daijōbudesu! Kono yōna yume ga genjitsu no yōdearu to karera ga kanau baai demo, karera wa anata ga nemutte shimatta toki ni motte ita yume no katachi de okoru monode wanai. Watashi no imōto wa, mae ni ko no yōna yume o motteimasu. Anata wa daijōbudesu!

日本では猫の耳のヘッドフォンを持っていることをご存知でしたか?彼らは猫の耳のように見えますが、彼らはあまりにもそれらのイヤフォンを持っている。クールでしょ?

Nihonde wa neko no mimi no heddo fon o motte iru koto o gozonjideshita ka? Karera wa neko no mimi no yō ni miemasuga, karera wa amarini mo sorera no iyafon o motte iru. Kūrudesho?

want to get better at japanese? i'm the guy to call! ^.^

- Fire-chan
Comment Posted on December 20, 2011 at 08:21 PM by firecracker




being friends is fine. that's how i got my boyfriend..... i don't know if i should tell you his name.... he might get embarressed of something. it starts with a D and he has a blog on the 743 team blogspot. he's under green. that's all i can tell you i think. 0///0 anyway, being friends with the guy you like is how it all starts, until he finds someone else. when you start feeling like it's time to tell him you like him, don't chicken out like i did. i literally had my friend ask him out at a school dance, and it wasn't even my choice to have her ask him out. but, that was in sixth grade. i like being friends with the guys i like because i get to know what they are like and then decide if they are right for me. it's called 'taking baby steps instead of dino steps'. ok, i just made that up, but still. lots of people just find a cute guy and start to date him without realizing how rude or jerky they are. that's why i take time to get to know a guy before i start making a move. beleive me, doing this will make your life a lot easier and you will have a lot less mistakes, probably fewer than me......0///0. yeah i've dated some strange guys in elementary school and made some stupid choices. once dated a guy just because he asked me for my phone number the first day he came into school. later found out that he hung out with high schoolers... and he was in 3rd grade. yeah, not going there again. anyway, take the opportunity of being friends to get to know him better before making the desition.
Comment Posted on December 20, 2011 at 05:16 PM by k




I know that I WILL find the one person on earth that loves me but.......Most of the boys at Chimicum are considred (sp?) popular.The boys tha aren't considered 'popular' are just plain rude. Even the populars are rude! Except for my crush.....He is nice to me...... O///O......Anyways....... You are just a year older than me, but that means you are wiser and can help me with issues like this. I actually will not wait for 'Prince Charming' to 'Rescue me'. As a girls like us can't wait for things like that. Now what I'm about to say is WAY off subject or something........Who is your boyfreind? I am not forcing you to tell me but I just wanna know. Te amo as a sista.
Comment Posted on December 20, 2011 at 12:38 PM by Me




Thank you soooooo much for that kacie-sama. Unfortunately the boy I have a crush on......He doesn't like me the way I like him.......He ALWAYS is around his freinds.....even in class. And sometimes when 8 get to talk to speak to him, I'm thinking in the back of my mind, 'I hope his freinds don't figure out I like him.......It would ruin our freindship'. I know he likes one of my close freinds. A girl can dream. I am not going to cry him a river becuase of that. One of his freinds already accused me of liking him. One of MY freinds asked me out for him for fun. My crush didn't even tell him to ask me out! I'll just keep on dreamin'. Thank you again for the advice Kacie-sama. You are a true sistah. Te amo! as a sister of course!
Comment Posted on December 19, 2011 at 02:16 PM by Me




chill out lady! yes, you will start dating someone other than a make beleive person. that's what happened to me, although i'm still dating three imaginary people while dating a real person, but i know that later on in a couple of years i'll be happily married to someone that i didn't dream up. now, haveing a dream boyfriend isn't a bad thing, it's a good thing. dream boyfriends are basically there to help you find the person right for you. they have the charactoristics you want in a guy. don't start looking for a guy that looks like the guy you dreamed up, but choose one that shares the same feelings the dream one had. compare the two together and think, does he have what i want to see in a guy? the dream one is just there to help you before you find the Mr.Right for you. and beleive me, not all dreams like this mean much. this one does, but not every single one means anything. i used to beleive that too when i had a freaky dream about the guy i hated at school. i would always freak out to, only to find out it was for nothing. this dream means something, but it's your choice whether you find that meaning or not.
Comment Posted on December 18, 2011 at 10:19 AM by kacie



About the Blogger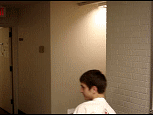 glitter-graphics.com

www.youtube.com/watch?v=hUUZbgOPFLY ( = ヮ = )৩ Pastaaaaaaaaaa~ (-Italy) Hey Chickens! So I'm Jaimie. I love Anime. My faves right now are Gosick and Hetalia.... Russia and Japan fangirl! XD Music is my passion! The bands I listen to are Black Veil Brides, Vampires Everywhere!, Blood On the dance Floor, Maroon 5......Ehh I can't remember all of them....^.^" I find it really funny when people in anime go,"I just learned some japanese!", and I'm just sitting there like, "You've been speaking it the whole episode....SERIOUSLY!?" Mehh.....I have issues. XD