Blog Entries

spawner



The Spawner




the spawner are often multi-colored and come in a large variety of colors. this is the stage of thier life where they head back up the stream to lay their own eggs and restart the cycle. DANGERS: dangers to spawners include: fishermen, and predators such as bears, birds, and wildcats, and some of the things they faced going down.NEEDS: they dont really need much but they do need, fishladders to be able to bypass hydroelectric dams, and clear clean water and they can also climb waterfalls to get higher up  the stream.
Article posted December 12, 2011 at 03:23 PM • comment (1) • Reads 2002 • Return to Blog List
Add a Comment
Posted Comments

I did not know that they where multi colerd.and merry x mas
Comment Posted on December 16, 2011 at 10:57 AM by Brennanm



About the Blogger
listen to this!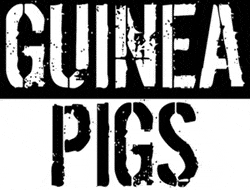 thanx to toast_rox_96 on photobucket.com fr that thingy!
you little slithery fellow! i actually have a ginny pig at home that looks exactly like this named flower! and this is my hamster named killer! its so cute!! and i has another ginny pig at home that is chocolate the mommy and flower (above) is her baby!! and this one is an actual real one too!! we callher lots of names. nutmeg is her real name but duster is my favorite!! and this is my kitty who dieded. waaaaaaaaahh!! and this is rar!! YAY FOR...