Blog Entries

boring salmon stuff.
this is something about salmon. its gonna be kinda boring, but, but, but, read it anyway.
so first the salmon are born. they come out of eggs. they are usually reddish pinkish.

See? Salmon eggs! Oh and here is a link 4 a real salmon egg pic!
http://www.seymoursalmon.com/images/lifecycle/eggs.jpg
And thats a good picture.
Anyway, then they hatch into alevin. I know, wierd name. But thats what its called. The alevin have a yolk sack attached to them, and (its really wierd.) the yolk sack stays for a few weeks. While the yolk sack is still not absorbed, the salmon stay in the gravel. When its gone, the alevin come out and they are fry now.and here is a pic of alevin!

and here is a pic on a website!!
http://www.seymoursalmon.com/images/lifecycle/alevin.jpg
now about fry!fry immedietly start looking for food, because they have no yolk sack left. yes this is yukky, but they eat their dead parents. eeew. oh and plus bugs. teeny bugs.

Article posted December 1, 2011 at 10:33 AM • comment • Reads 980 • Return to Blog List
Add a Comment
Posted Comments

About the Blogger
listen to this!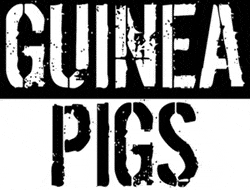 thanx to toast_rox_96 on photobucket.com fr that thingy!
you little slithery fellow! i actually have a ginny pig at home that looks exactly like this named flower! and this is my hamster named killer! its so cute!! and i has another ginny pig at home that is chocolate the mommy and flower (above) is her baby!! and this one is an actual real one too!! we callher lots of names. nutmeg is her real name but duster is my favorite!! and this is my kitty who dieded. waaaaaaaaahh!! and this is rar!! YAY FOR...