Befor i explain here some info that might help you understand:
Very intolorent (very uncommon) = 4 points
Intoloront (kinda common) = 3points
Toloront (common) = 2 points
Very toloront (very common) = 1point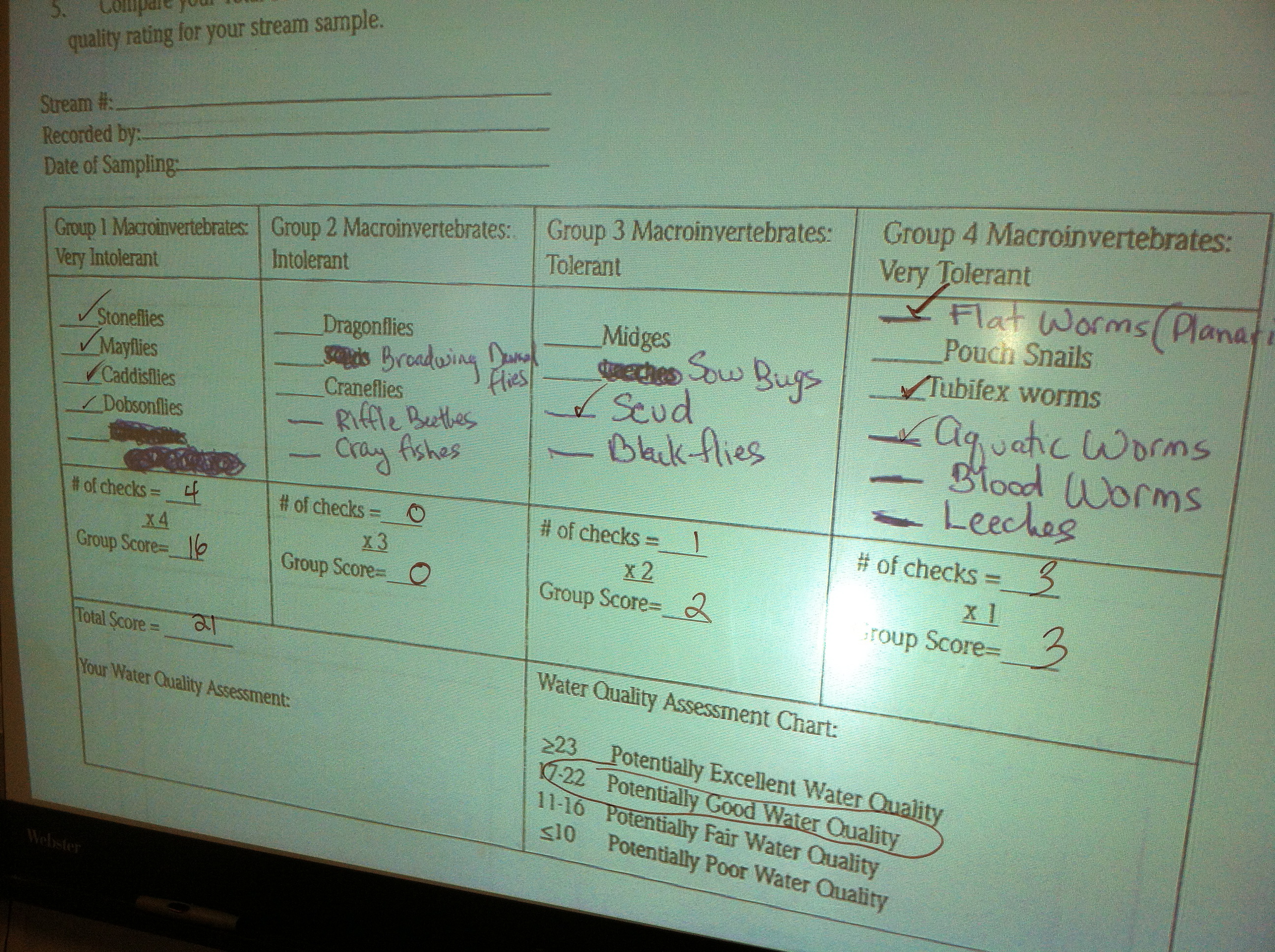 As you read we scored the chart above what bugs got put in which catagory they are in. In the creek close to us we got 21 points which mean potentially good water quality were as Yellow Jacket creek got 25 points. But tell me this how can our creek be mukky and smell bad were as Yellow Jacket creek was so clear and fresh? I think its because since Yellow Jacket creek is right by alot of mountins it gets fresh clean water. But still how can we so close in points.
Leave commons below to try to awnser my questions because honestly i dont have a clue or just give me feedback.