Blog Entries

Our creek scores
Basically all we did was looked at some bugs from our creek and figured out if how many bugs were were high tolerant to pollution and how many were low tolerant to pollution. So by doing that we figured out that our score was 21. that means potentially good water quality. Yellow jacket creek got 25. that means potentially excellent water quality. that means that over all yellow jacket creek got a better water quality than our creek. that also means that yellow jacket creek is more excellent then our creek! that is terrible so I believe that we should work really hard to help pick up our creek and help raise our score!
Article posted November 4, 2011 at 03:21 PM • comment • Reads 2025 • Return to Blog List
Add a Comment
Posted Comments

About the Blogger
listen to this!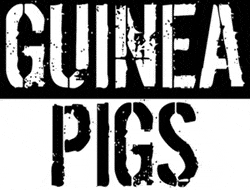 thanx to toast_rox_96 on photobucket.com fr that thingy!
you little slithery fellow! i actually have a ginny pig at home that looks exactly like this named flower! and this is my hamster named killer! its so cute!! and i has another ginny pig at home that is chocolate the mommy and flower (above) is her baby!! and this one is an actual real one too!! we callher lots of names. nutmeg is her real name but duster is my favorite!! and this is my kitty who dieded. waaaaaaaaahh!! and this is rar!! YAY FOR...