Blog Entries

How we scored the creek (really)
This is how we scored the creek by looking at bugs. MAGIC=http://!! not really. There is a sheet that tells you which bugs are which, and how sensitive (tolerant) they are. The sensitivest ones like (grrr) mayflies score the highest, 4 points. the score goes down for the more tolerant bugs. the most tolerant ones are like leeches and  worms and stuff. ew.  ew.ew.ew.
anyway, then you check off what kinds of bugs you found. on the sheet where you check them off, the bugs are divided up into the intolerant and toleranter groups that i explained. then, you add up all the scores for all the different types of bugs. you dont say, like, "well i found 6 mayflies, so the score for mayflies is times 6!"
you dont really care how many of a type of bug you found, just that you found it.so,then you add up the score and you get the number! the end.
Article posted November 4, 2011 at 10:34 AM • comment (1) • Reads 1771 • Return to Blog List
Add a Comment
Posted Comments

Um....Catfood-sama...You seem to have forgotten to say 'If we got Mayflies they were worth 4 points, and if we got a Bloodworm it's worth 1 point' and all that stuff....
But yea....EWEWEWEW!!!! Bugs are disturbing and disgusting. MEERY CATMAS!!
Comment Posted on December 16, 2011 at 10:54 AM by Fruitcake-San (Fruitpie-chan)



About the Blogger
listen to this!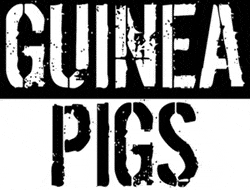 thanx to toast_rox_96 on photobucket.com fr that thingy!
you little slithery fellow! i actually have a ginny pig at home that looks exactly like this named flower! and this is my hamster named killer! its so cute!! and i has another ginny pig at home that is chocolate the mommy and flower (above) is her baby!! and this one is an actual real one too!! we callher lots of names. nutmeg is her real name but duster is my favorite!! and this is my kitty who dieded. waaaaaaaaahh!! and this is rar!! YAY FOR...