A bug from Chimacum Creek, I believe it a Scud. It is the only picture i had, sadly. Most of them didn't save.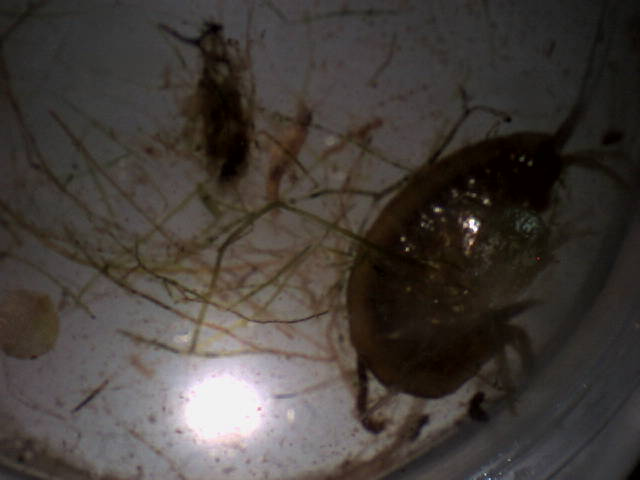 YellowJacket Creek scored 25 on how healthy it is, with 23 being really healthy. Chimacum Creek scored 21, we got that score by finding bugs, some intolerant, some tolerant, some really tolerant and a few extremely tolerant. Group 1 (intolerant) were worth 4 points, group 2 (tolerant) was worth 3 points, group 3 (really tolerant) was worth 2 points, group 4 (extremely tolerant) was worth 1 point. With all of the bugs added up we scored 21 points but we didn't find very much intolerant bugs, and that ain't good.
  So, Yellowjacket Creek won over Chimacum Creek, that may be because Yellowjacket Creek is more isolated than Chimacum Creek. But with Yellowjacket Creek as 25, and with Chimacum Crrek as 21, it is a pretty close score for both of them. Overall, it was pretty close, but Yellowjacket Creek prevailed by a bug or two.