Blog Entries

macros
this is an alderfly. you will see that it losts its leg and it is floating in the water next to it. alderflies are somewhat pollution tolerant. Now here is a challenge. there will be a picture and you will have 2 guess what the bugs are and comment to tell
me.Our creek score is 21. wich means that our creek is doing really good
and isnt very polluted. here iS some more pictures.
scuds are in the tolerant to pollution group. this is a scud not very nice looking? it is in the family of shrimp. here is an alderfly that lost most of its legs so here it is Yellow jacket creek at cispus got 25 points and that means it isnt very polluted. so that means that yellow jacket creek and chimacum creek arent polluted so that is good.
Article posted November 3, 2011 at 07:43 PM • comment (2) • Reads 1982 • Return to Blog List
Add a Comment
Posted Comments

EWWW EWWW EWWW EWWW!!!
Comment Posted on January 30, 2012 at 02:15 PM by un lun dun




thanks! yeah, i do agree that we do need to change. would you beleive that i wrote Tender Hearts River Of Tears in 5th grade? true story.
Comment Posted on December 6, 2011 at 02:32 PM by Kacie



About the Blogger
listen to this!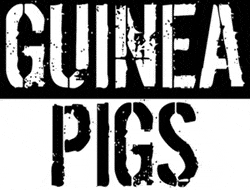 thanx to toast_rox_96 on photobucket.com fr that thingy!
you little slithery fellow! i actually have a ginny pig at home that looks exactly like this named flower! and this is my hamster named killer! its so cute!! and i has another ginny pig at home that is chocolate the mommy and flower (above) is her baby!! and this one is an actual real one too!! we callher lots of names. nutmeg is her real name but duster is my favorite!! and this is my kitty who dieded. waaaaaaaaahh!! and this is rar!! YAY FOR...