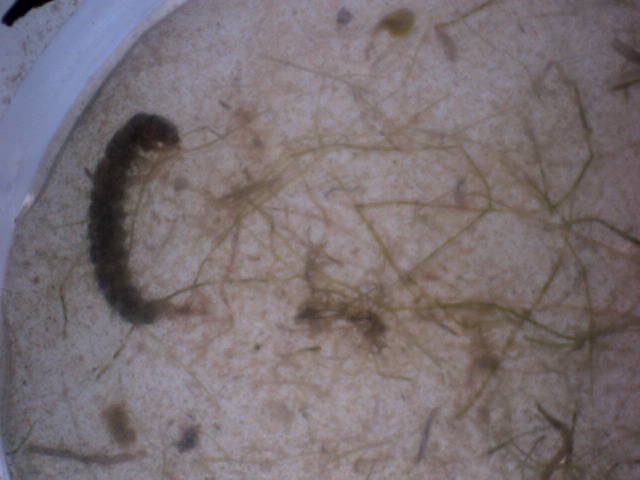 Look at the caddisfly!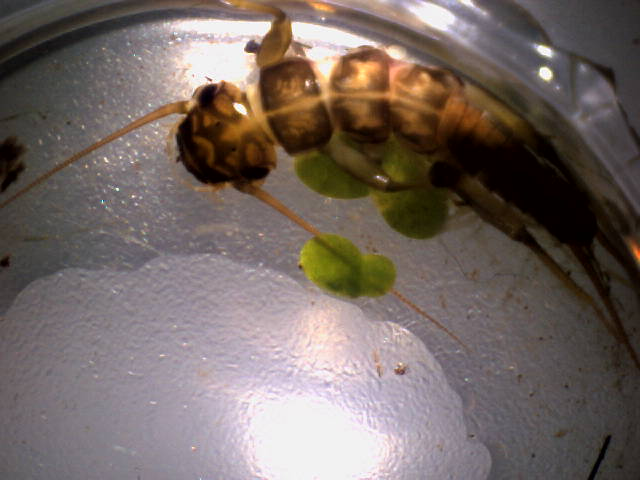 this is a stonefly larvae! My team and I found it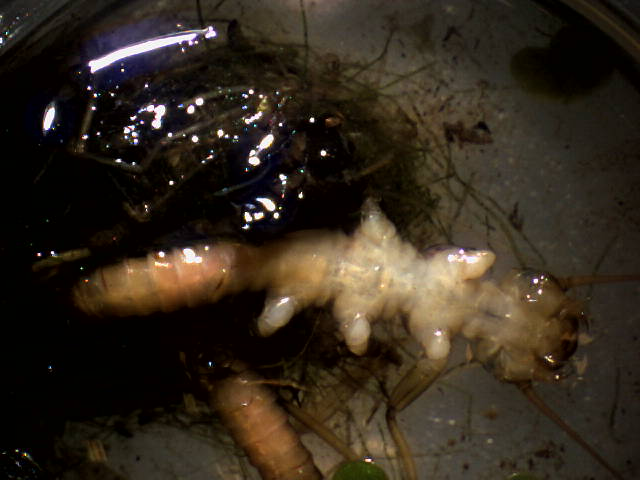 We are not sure if this is a mayfly or a stonefly because its legs are cut off!
We got a score of 21. We got that score from finding bugs from a jar, which came from Chimacum Creek. Then we found 4 different bugs in the very tolerant then we multiplyed that by 4 and we got  16. Then we got 1 in tolerant and multiplyed that by 2 then we got 18. Then we got 3 in very tolerent and multiplyed that by 1. Then we got a total of 21. The score means we got potentially good water quality.  Yellow jacket creek got 25 points so it got potentially excellent water quality so its healthier then Chimacum creek.