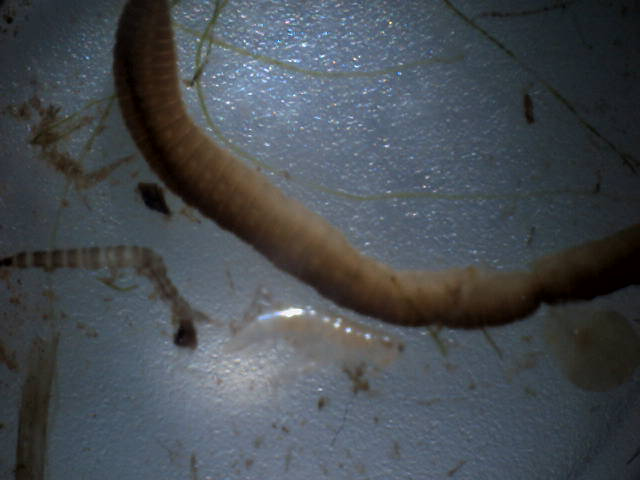 these are worm,scud, and blood worm. Worms are worth 1 point,scuds are worth 2 points,blood worms are worth 1 point.
This is a stone fly.Stone flys are worth 4 points,
Our creek is 21 points because of the bugs in it and the pople around it.yellow jacket creek is 25 points because of the different bugs and not many people.
21 means potenchly good woter quoity and we got 21 by adding all the bug quolity up and got 21. bugs shuch as stone flys and may flys are worth 4 points becuase they are  vary intolerint to woter polushin. bugs that are woth 3 points are woter miets and a whight shrimp becuse tha intolorint to woter polushin. and a 2 pointer is a scud are tolorent to woter polushin .1 poiters are eny kind of worm are vary tolorent.