These are scuds that we found in chimacum creek,it is tolerant of water polution.The one at the side was very squirmy so it was hard to get a picture of it.

When we scored our creek we got a score of 21.In the ppicture below you will see how we scored it ,how much points each bug was worth,and how good the water quality is.We scored our creek by  looking at the bugs and checking if they're tolerant or intolerant.Thats how we scored plus we added the points each bugs were worth.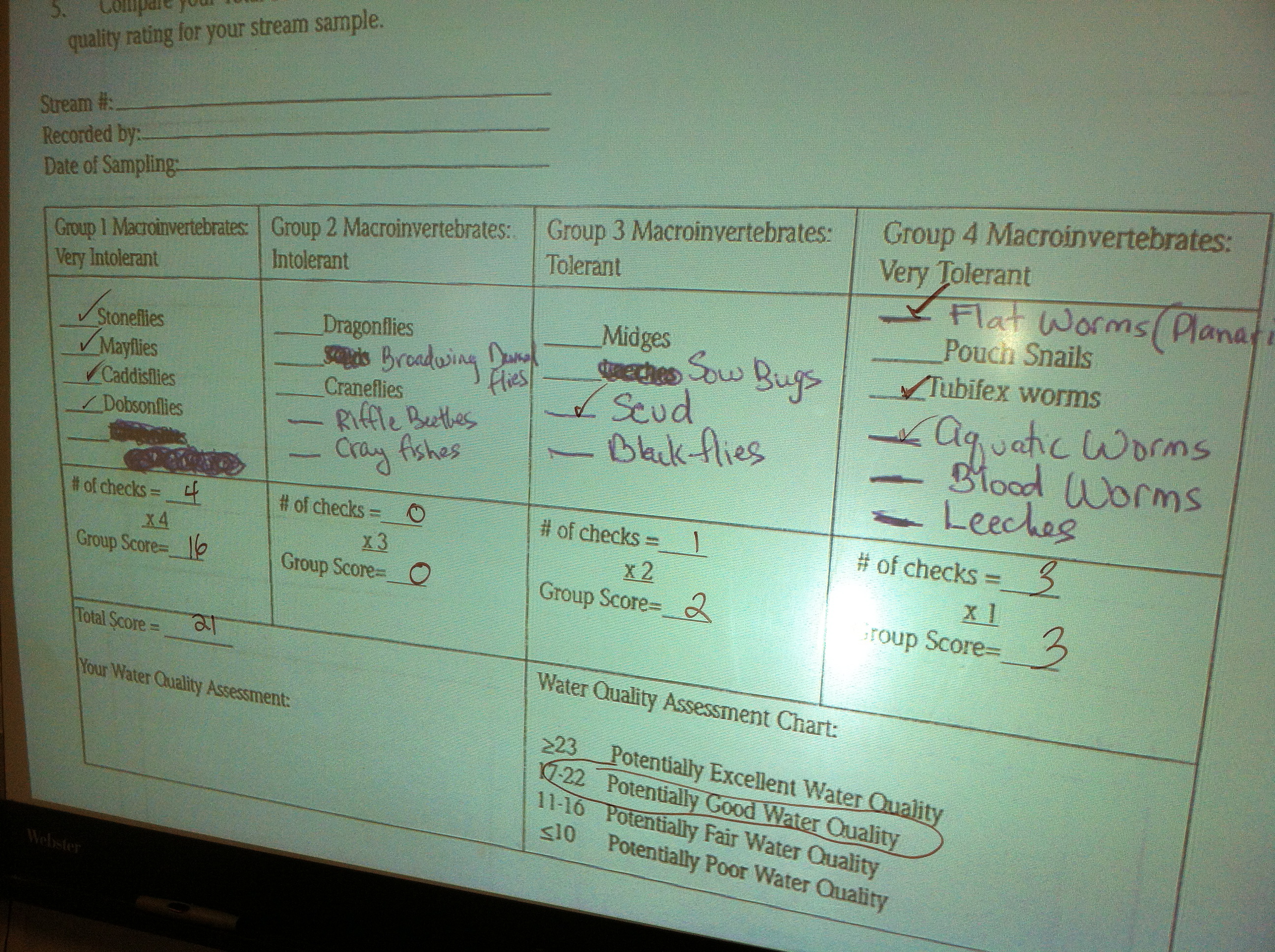 If we compare yellow jackets score to chimacum creeks score you willsee that yellow jaackets water quality is better.Yellow jacket got a score of 25.Thats four more than our score.So I think that chimacum creek compared really well with yellow jacket creek.Even though there not the same the have the same potentionally good water quality,if not better.