too.The pictures of the macroinverebrates (bugs) that we found in our creek (chimicum creek).
The first-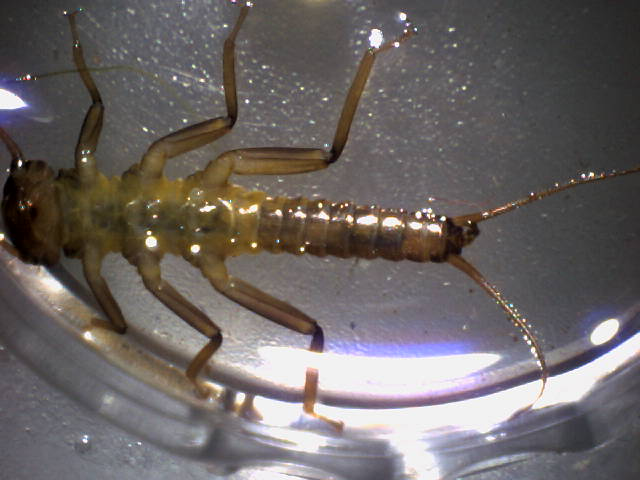 This is a stonefly. It is very sensitive to water pollution. It is dead because of a change of temperature or pollution.
Our second-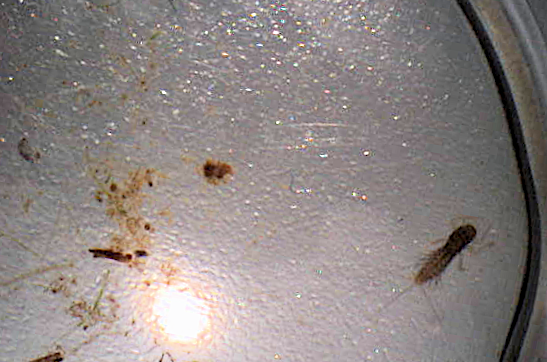 This a stonefly but it is a LOT smaller. It is very sensitive to pollution. It is also dead because of temperature or pollution.
Our third-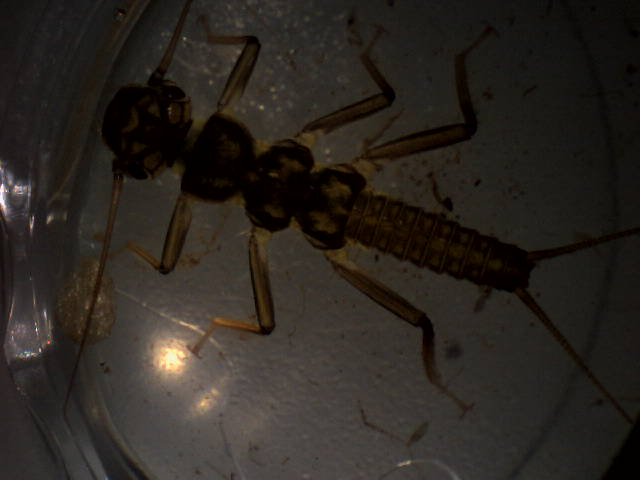 This is another stonefly, but it is alive! I do not know why.
Our fourth-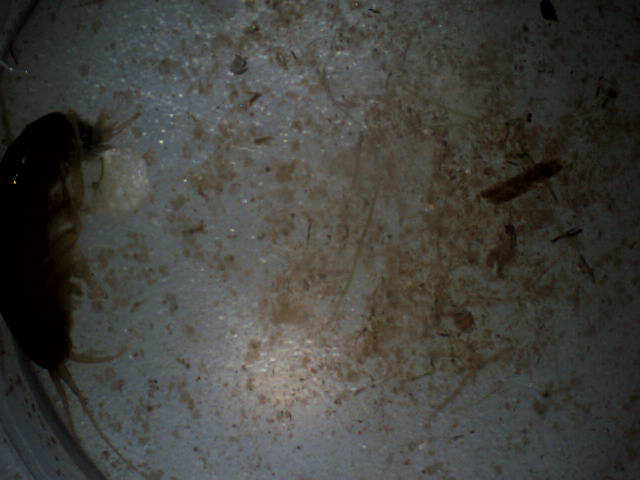 This is a scud. It is fairly tolerent to pollution. It is alive because it is not really affected by change of temerature. So these are the ones we found. We are doing this to determine how healthy our creek is. To score we gave 4 for very sensitive to pollution, 3 for sensitive to pollution, 2 for fairly tolerant to pollution, and 1 point for very tolerant to pollution. So ours would just be 10 but the class's is 21! Which is very healthy I believe. And now we are comparing it to a different creek, Yellow Jacket creek. Yellow Jacket creek got 25 but even though we close, Yellow Jacket looks like it is a lot cleaner and clearer than ours. Oh I forgot to tell you about biological integrity. biological integrity is "the capability of supporting and maintaining a balanced, integrated, adaptive community of organisms having a composition and diversity comparable to that of the natural habitats of the region". says http://www.epa.gov/bioiweb1/html/biointeg.html. An indicator species is a species that can be tested to well, test an envirorment. Benthic Macro's are a good indicator species because if the very sensitive ones that cannot stand pollution ,they die in it, are alive then it is not polluted and so is healthy. Salmon and trout are not good indicator species because some of them may have just come from salt water or a different stream/lake or other water source and that water source may not be polluted. Macros are good for determining biological integrity of streams and creeks because "they are suspectible to degradation of water sediment and habitat" says http://www.epa.gov/owow/watershed/wacademy/acad2000/rbp/6benthic.html, which makes them good indictators of their enviorment healthyness which, happens to be the stream or creek in question.