Blog Entries
The types of water pollution are,surface water pollution,oxygen depleting,ground water,nutrients,suspended matter,and chemiclals.

The causes of water pollution are,sewage and waste water,marine dumping,industrial waste,radio active waste,oil pollution,under ground storege,atmospheric deposition,global warming,and europhication.

the dangers are heavy mettles from industrial prossese,industrial waste,dumping suiag in to the ocean,industrial wast often contains many toxic compound that damage the health of aquatic animals that eat them,organic matter and nutrients causes or increases in aerobic algae,sulfate particles from acid rain can cause harm to the health of marine life,suspended particles in fresh water reduses the quality of drinking water.

we can prevent water pollution by,conversing water by terning off the tap water when running water,be carful what you put down the drain or toilit,use house hold cleaning producks such as washing powder,and house hold cleaning agents,by havingmore plants in your garden you are preventing feralizer,dont throw litter in lakes,rivers,and occean please help clean up.

We can treat it by industrial treatment,dehitrification,septic tankes,ozon waste water treatment.
About the Blogger
listen to this!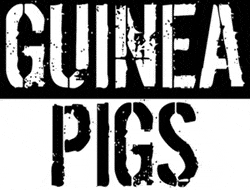 thanx to toast_rox_96 on photobucket.com fr that thingy!
YAY FOR...
you little slithery fellow!
i actually have a ginny pig at home that looks exactly like this named flower!
and this is my hamster named killer! its so cute!!
and i has another ginny pig at home that is chocolate the mommy and flower (above) is her baby!!
and this one is an actual real one too!! we callher lots of names. nutmeg is her real name but duster is my favorite!!
and this is my kitty who dieded. waaaaaaaaahh!!
and this is rar!!