Blog Entries

Water Pollution
THE WORLD IS AT RISK!
"Water is one of the most important resources we have." (thanks to water webquest) People can survie weeks wihout eating food, but without water we would day in just a couple of days. Water is used for many sports such as swimming, boating, and fishing. Despite our dependenceon water we use it as a dumping source,nd do very very litte to protect the little water supplies we have. Water pollution ruins our lakes, rivers, and oceans! Water is called polluted when stuff like chemicals in it. Humans have the most dependence on our water resources, we also have the ability to control water pollution. When heavy metals filter into the water , it is really bad for water life. Humans are affected bt the heavy matals ingested by the fish and shellfish, causeing health problems and sometimes you die. The affects of water pollution are farreaching and affect not only the environment, but human beings and animals as well. Water pollution is stuff in the water that isn't supposed to like poop, garbage. Some sources of water pollution is farmers because they use poop and fertilizer that works it way down to the water and ships cause they can leak oil. A consequences of water pollution is fish dyeing!A thing that can be done to improve the quality of water after it has become polluted is water treatment plants. actions that can be done to help prevent water from being polluted is farmers trying to use less poop and fertilizer and people throwing trash away instead of throwing it on the ground.
Article posted October 18, 2011 at 03:13 PM • comment (4) • Reads 2221 • Return to Blog List
Add a Comment
Posted Comments

We learned a lot of the same things about water like pollution last year in science. I also consider you awesome because one of my best friends is also named Bradyn.
Comment Posted on January 18, 2012 at 09:04 AM by brendanddams17




You have some really good info. In there!
Comment Posted on October 19, 2011 at 02:51 PM by G.K




great job braydyn!!!!thats....great i love those facts
Comment Posted on October 19, 2011 at 02:49 PM by kyleighf




this is a good blog i think you have lots of good information about how we can help get rid of water pollution the part that stood out to me is how water pollution can effect human beings i really liked your blog!!!!
Comment Posted on October 19, 2011 at 10:32 AM by emma



About the Blogger
listen to this!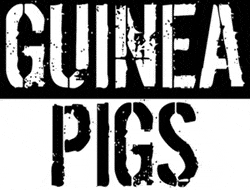 thanx to toast_rox_96 on photobucket.com fr that thingy!
you little slithery fellow! i actually have a ginny pig at home that looks exactly like this named flower! and this is my hamster named killer! its so cute!! and i has another ginny pig at home that is chocolate the mommy and flower (above) is her baby!! and this one is an actual real one too!! we callher lots of names. nutmeg is her real name but duster is my favorite!! and this is my kitty who dieded. waaaaaaaaahh!! and this is rar!! YAY FOR...