Blog Entries

Mt St Helens
I agree that Mt St Helens will rebuild itself. The evidence that I have is Mt St Helens could or could not. The reason it might not is because it just erupted in 2004. It might rebuild itself again because it "grows", just like mount everest does.
Article posted October 13, 2011 at 02:49 PM • comment (1) • Reads 8607 • Return to Blog List
The computer you are commenting from has an id number. It is 50.17.66.15!

Posted Comments

i disagre wiht that because it would not grow to its normal size
Comment Posted on March 30, 2012 at 01:10 PM by cotong



About the Blogger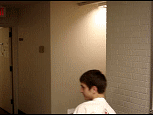 glitter-graphics.com

www.youtube.com/watch?v=hUUZbgOPFLY ( = ヮ = )৩ Pastaaaaaaaaaa~ (-Italy) Hey Chickens! So I'm Jaimie. I love Anime. My faves right now are Gosick and Hetalia.... Russia and Japan fangirl! XD Music is my passion! The bands I listen to are Black Veil Brides, Vampires Everywhere!, Blood On the dance Floor, Maroon 5......Ehh I can't remember all of them....^.^" I find it really funny when people in anime go,"I just learned some japanese!", and I'm just sitting there like, "You've been speaking it the whole episode....SERIOUSLY!?" Mehh.....I have issues. XD