Blog Entries

mt st. helens
I think it won't because rock ist liveing there for it can't grow. It will erupt again. So over all i think it is inposible for it to be even close to how it was befor.
Article posted September 30, 2011 at 04:18 PM • comment (2) • Reads 2251 • Return to Blog List
Add a Comment
Posted Comments

i don't mean it like that i mean that the rock it self won't grow
Comment Posted on November 4, 2011 at 08:00 PM by jayme




i disagree because mt.st.helens is a mountain which means it is capable of growing things on it and it's already starting to grow back in certain parts on it but if it blows up soon it probably will take twice as long to grow back.plus rocks grow moss and other stuff on it.So why can't mt.st.helens grow anything on it when rocks can grow things on it?
Comment Posted on October 19, 2011 at 04:16 PM by halliet



About the Blogger
listen to this!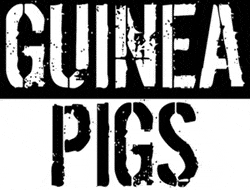 thanx to toast_rox_96 on photobucket.com fr that thingy!
you little slithery fellow! i actually have a ginny pig at home that looks exactly like this named flower! and this is my hamster named killer! its so cute!! and i has another ginny pig at home that is chocolate the mommy and flower (above) is her baby!! and this one is an actual real one too!! we callher lots of names. nutmeg is her real name but duster is my favorite!! and this is my kitty who dieded. waaaaaaaaahh!! and this is rar!! YAY FOR...