Blog Entries

Mt.st.hellens
I think mt st Hellen will grow back because it all ready has a little bit.if mt st hellens does not erupted it will grow back some day.i know this because I watch movie about mt st hellens in class.
Article posted September 30, 2011 at 04:17 PM • comment (2) • Reads 2437 • Return to Blog List
Add a Comment
Posted Comments

no defense but you spelled Mt. St. Helens wrong
Comment Posted on December 13, 2011 at 03:24 PM by jillianr




you should really put ur seven random facts up.Lol i already have my seven random facts,mount st helens,water pollution,and water cycle with 2 parts :P
Comment Posted on October 28, 2011 at 10:44 PM by alexism



About the Blogger
listen to this!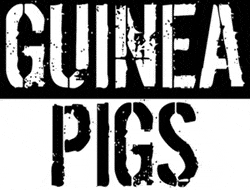 thanx to toast_rox_96 on photobucket.com fr that thingy!
you little slithery fellow! i actually have a ginny pig at home that looks exactly like this named flower! and this is my hamster named killer! its so cute!! and i has another ginny pig at home that is chocolate the mommy and flower (above) is her baby!! and this one is an actual real one too!! we callher lots of names. nutmeg is her real name but duster is my favorite!! and this is my kitty who dieded. waaaaaaaaahh!! and this is rar!! YAY FOR...