Blog Entries

THE coolest 7 facts
1.pipe cleaners are very useful things.

2.I LOVE kitties

3.I also love bacon

4.my glasses are bendy!!!

5.I have 2 bestest friends named J and E!!!!

6.my slippers got in a sticky situation at cispus

7.I am an epic ninjawarrior lady so don't mess with me.

by: catfood!!
Article posted September 30, 2011 at 10:36 AM • comment (9) • Reads 2888 • Return to Blog List
Add a Comment
Posted Comments

yay! finally get to reply to you on your blog and not mine! if i sound rude, then i'm sorry, i didn't mean to. anyway, why are you thankful for backing soda? my friend is Fruitpie-chan too. I love kitties and i'm getting one for christmas ( my dad doesn't know so SHHH!!!!!). pipe cleaners? never used one, but ok. i love bacon too. how did your slippers get into a sticky situation?
Comment Posted on December 8, 2011 at 09:03 AM by kacie




kitties are awesome
Comment Posted on December 6, 2011 at 10:13 AM by EMILYC




I agree pipe cleaners are useful things. I like kittens but I like dogs better. I love bacon though. What kind of sticky situation?
Comment Posted on October 25, 2011 at 10:16 AM by RS




I never used a pipe cleaner but I guess it can be useful. I LIKE PUPPIES MORE THAN KITTIES. I absolutely love bacon. I had glasses but now I have contacts. I have three best friends.
Comment Posted on October 25, 2011 at 10:13 AM by DL




Well . . . hmmm, looks like you are learning a lot in Science.--Mom
Comment Posted on October 11, 2011 at 04:57 PM by Christina'sMom




You can change the background by clicking the arrow buttons on the change templates.then hit change template.
Comment Posted on October 10, 2011 at 03:10 PM by Sabastians




I like bacon to and what kind of sticky situation do you mean?
Comment Posted on October 3, 2011 at 09:47 PM by mahaliat




I AM ALSO A EPIC NINJA-WARRIOR LADY! I am also a epic ninja-warrior lady because I have epic ninja moves. Good job on your facts.
Comment Posted on October 3, 2011 at 04:09 PM by kylieh




l like your blog see you at home
Comment Posted on October 2, 2011 at 04:13 PM by jordynj



About the Blogger
listen to this!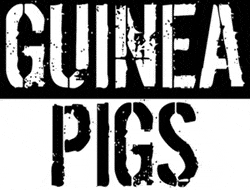 thanx to toast_rox_96 on photobucket.com fr that thingy!
you little slithery fellow! i actually have a ginny pig at home that looks exactly like this named flower! and this is my hamster named killer! its so cute!! and i has another ginny pig at home that is chocolate the mommy and flower (above) is her baby!! and this one is an actual real one too!! we callher lots of names. nutmeg is her real name but duster is my favorite!! and this is my kitty who dieded. waaaaaaaaahh!! and this is rar!! YAY FOR...