Blog Entries

7 FACTS OF RANDOMNESS!!!!
1-I love CATS!!!!<3




2-I am an anime/manga artist/fan girl




3-my brother is an alien!!ZOMG!!!




4-my mom makes the best lasagna evers!!(spelling erroer?)




5-my converse are QUACKING AWESOME!!!(yes i just said 'quacking awesome LOL)




6-cookies sweeten noodles(it is true!I'm not lieing!)




7-Don't lick your cat or toaster=http://!




BYE PEOPLEZ!!!
Article posted September 30, 2011 at 10:29 AM • comment (6) • Reads 2802 • Return to Blog List
The computer you are commenting from has an id number. It is 54.234.42.16!

Posted Comments

we all wish you luck! you can write 100 random facts if you can write 13 chapters!
Comment Posted on December 6, 2011 at 07:05 PM by tumbleweed-pushing-daisies-kacie-pansypp-allessandra-tristanL-johnawesome




I am going to write 100 random facts this weekend. WHISH MEH LUCK'!!!!!!!
Comment Posted on December 6, 2011 at 09:50 AM by Me




just ralized that i have never commented on your seven random facts! really cool random facts.
Comment Posted on December 5, 2011 at 09:01 PM by kacie




I like your 7 random facts. I think there funny and cool. It must have been lots of fun.Have a nice day!
Comment Posted on October 18, 2011 at 09:42 AM by ET




Yep. Ants are usually females and they send there old lady's into battle first, to protect the baby's. Ants are really amazing.
Comment Posted on October 10, 2011 at 02:56 PM by Sabastians




I love licking toasters almost as much as I enjoy strapping sandwiches to iguanas XD
Comment Posted on September 30, 2011 at 12:04 PM by alishab



About the Blogger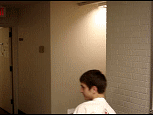 glitter-graphics.com

www.youtube.com/watch?v=hUUZbgOPFLY ( = ヮ = )৩ Pastaaaaaaaaaa~ (-Italy) Hey Chickens! So I'm Jaimie. I love Anime. My faves right now are Gosick and Hetalia.... Russia and Japan fangirl! XD Music is my passion! The bands I listen to are Black Veil Brides, Vampires Everywhere!, Blood On the dance Floor, Maroon 5......Ehh I can't remember all of them....^.^" I find it really funny when people in anime go,"I just learned some japanese!", and I'm just sitting there like, "You've been speaking it the whole episode....SERIOUSLY!?" Mehh.....I have issues. XD