Blog Entries

7 Random facts
1.I love star wars,i also love just about any kind of sci-fi movie and I love horror movie too.

2.I love ice cream and if it didnt make me fat I would eat it all day.

3.I live on my x-box 360 playing GTA, Black Ops, and Halo.

4.I read about as much as the average college student.

5.Iam obsessed with guitar music...well mostly music in general,I guess you could refer to me as a music nerd because my compeuter has enough music on it to start a second i-tunes.

6.I enjoy having light saber and raygun battless by the fountain in port townsend.

7.I'm teaching my self to play the piano and the guitar and I play the clarinet in the middle school band.
Article posted September 29, 2011 at 12:21 PM • comment (2) • Reads 2890 • Return to Blog List
Add a Comment
Posted Comments

Haha number 2, me too(:
Comment Posted on November 1, 2011 at 11:40 AM by Hollie




I would so eat ice cream all day too if it didnt make us fat.:(
Soooo.....You strap sandwiches to iguanas huh?
Comment Posted on October 11, 2011 at 04:40 PM by jaimiem



About the Blogger
listen to this!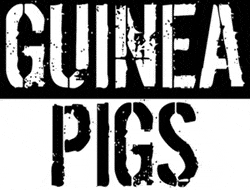 thanx to toast_rox_96 on photobucket.com fr that thingy!
you little slithery fellow! i actually have a ginny pig at home that looks exactly like this named flower! and this is my hamster named killer! its so cute!! and i has another ginny pig at home that is chocolate the mommy and flower (above) is her baby!! and this one is an actual real one too!! we callher lots of names. nutmeg is her real name but duster is my favorite!! and this is my kitty who dieded. waaaaaaaaahh!! and this is rar!! YAY FOR...