Blog Entries
I used to know a little bit about batteries. But now I know the following:
Question A.
The goal of the lesson was to build a battery. Did you succeed? Support your answer with evidence.
Answer A.
Yes, I did succeed with making my battery. The light-bulb turned on with the peer of the battery.
Question B.
Describe what makes up a battery.
Answer B.
A copper strip, zinc strip, blotter paper, and copper sulfate. Zinc and copper make electrodes that light the light-bulb
Question C.
What do you conclude from your observations of e zinc-copper you placed in the sulfate solution?
Answer C.
As soon as we put them in the sulfate, the light-bulb turned on (but if you let the two metals touch, the light won't work.) and when we took it out it stayed on.
Question D.
What happened when you took the copper and zinc strips out of the solution? How would you explain this to someone.
Answer D.
When we took it out, it stayed on but the zinc began to rust at the bottom.
Question E.
You probably noticed the light wasn't very bright. What could you do to make it brighter?
Answer E.
We could use more copper sulfate!!!

About the Blogger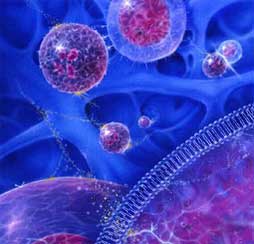 Cells