Related Links

Teacher Assignments
Teacher Entries
War of 1812 My name is Herbie, and I am in the War of 1812 group. The captain of my group is Pricy. I do the art and comic strip project with Pricy. My group and I were doing research in a few ways.


I did my research using a couple of materials.I used my text book to find some information about the war of 1812. I watched videos to find other information. I also used the internet to look up even more information. Those are the materials I use to find my research.



I know the best research tool and why it is the best. The best research tool was looking on the internet. It has more research about the war of 1812.It has even more information about the topic. That is why the internet was the best research tool.



I'm now going to tell you what the war of 1812 has to do with the expansion of the US.America was included in the war of 1812. The USA flag was still remaining after the war. The USA had won the war of 1812. That's why he war of 1812 os connected t0o the expansion of the USA.



I'll tell you information about the war of 1812. The war of 1812 was between the years 1812-1815. The War was happening off the coast of Nova Scotia.. We were at war because England wanted to trade with France and capture American Ships. That is all about the war of 1812.

Article posted March 24, 2011 at 05:56 PM • comment • Reads 891 • Return to Blog List
Add a Comment
Posted Comments


My Classes & Students

About the Blogger
We are a fourth grade class on Long Island, NY, USA. We love blogging and connecting with other classes. Our teacher is Mrs. Parisi. She enjoys using technology to help us be successful in school.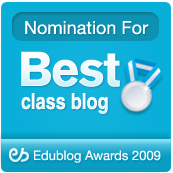 Latest 10 Comments: